Make the most of your shopping experience by creating
an account. You can:

Access your saved cars on any device.
Receive Price Alert emails when price changes,
new offers become available or a vehicle is sold.



Not registered? click here
Rimac Nevera For Sale: Buy this Car At Rimac Of Naples
If you're looking for a car that will turn heads, the Rimac Nevera is a perfect choice. With its sleek design and impressive performance, this car is sure to get you noticed on the road. And thanks to our easy-to-use online marketplace, it's easier than ever to buy the all-new Rimac Nevera. So why wait? Browse our listings today! Before buying this beautiful Rimac Nevera, you should be sure you know all the specifications and information about this luxury car and what it has to offer. Here are some key things to keep in mind: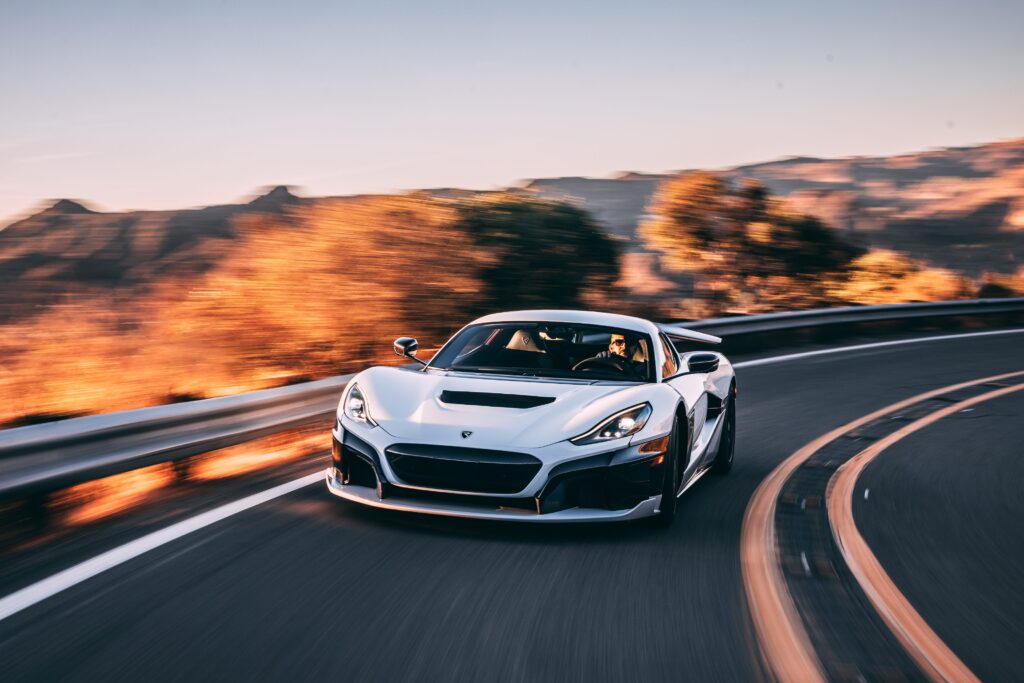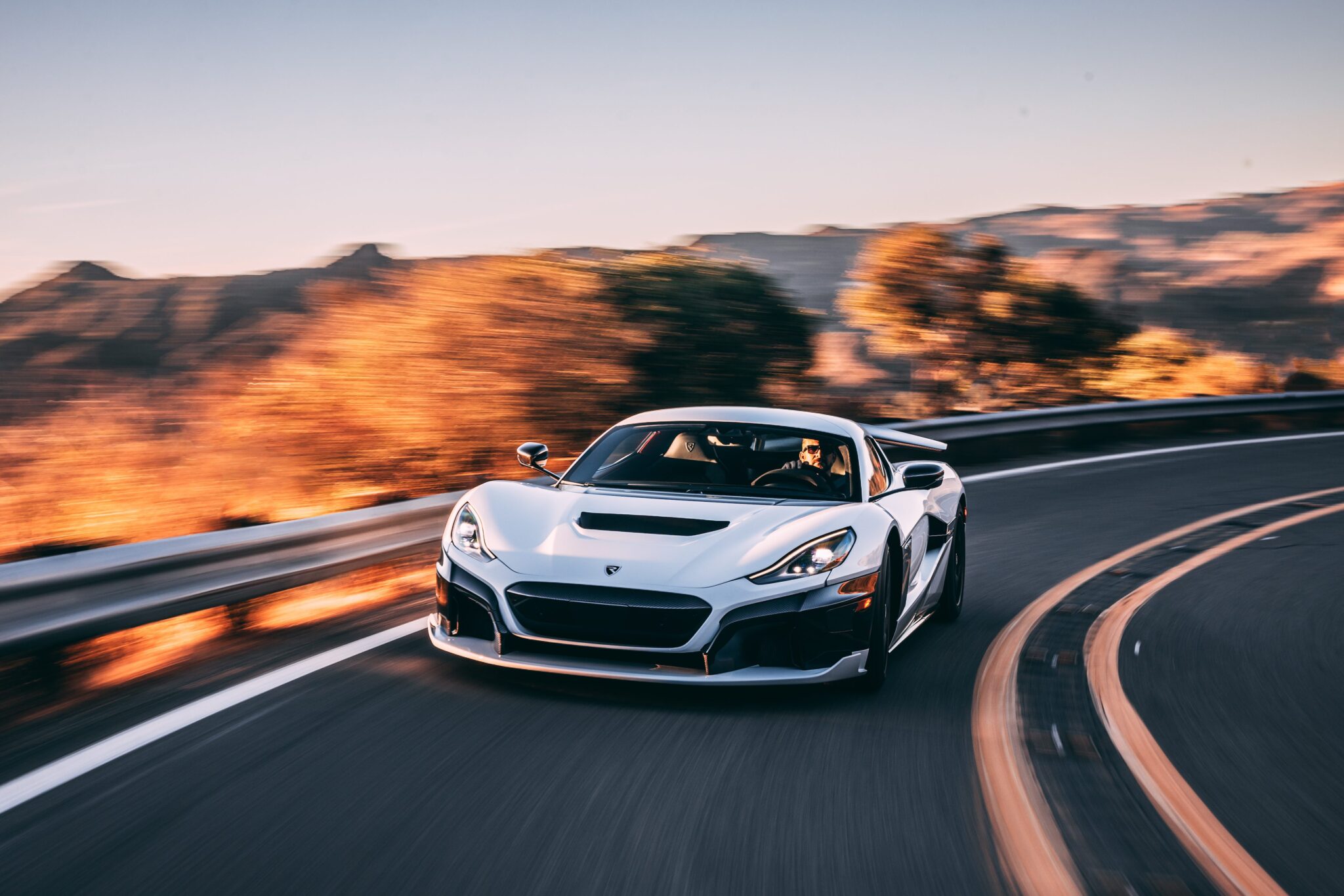 The Fastest-Accelerating Vehicle
The Rimac Nevera is the fastest-accelerating vehicle in production, with an exceptional speed of 260 mph and a 0-60 time of just 1.85 seconds. Also, it is the fastest electric automobile in the world, with a theoretical top speed of 258 mph. Additionally, it puts it ahead of a 1760-pound F1 car, the Nevera weighs a whopping 4740 pounds as a result of the enormous battery system.
Rimac's origins date back to around 2007, when a highly skilled engineer named Mate Rimac wanted to convert his personal BMW E30 to an electric supercar in his garage. He started with some funding from a group of small investors and eventually managed to produce a working prototype, which he called the Rimac eE30. A few years later Rimac had created several patents for his ideas, many of which were sold to allow the foundation of Rimac Automoblili. The Rimac's eE30 soon became a testbed for Rimac's first concept cars and would lead to the development of the nevera. Rimac is known for specializing exclusively in electric performance cars and their world class components. The Nevera is the most extreme electric vehicle on earth and it's been engineered by Rimacs top enginigers. Something super unique about it is, each wheel has its own dedicated motor, which means you can control their speed independently to give yourself unparalleled agility in any terrain!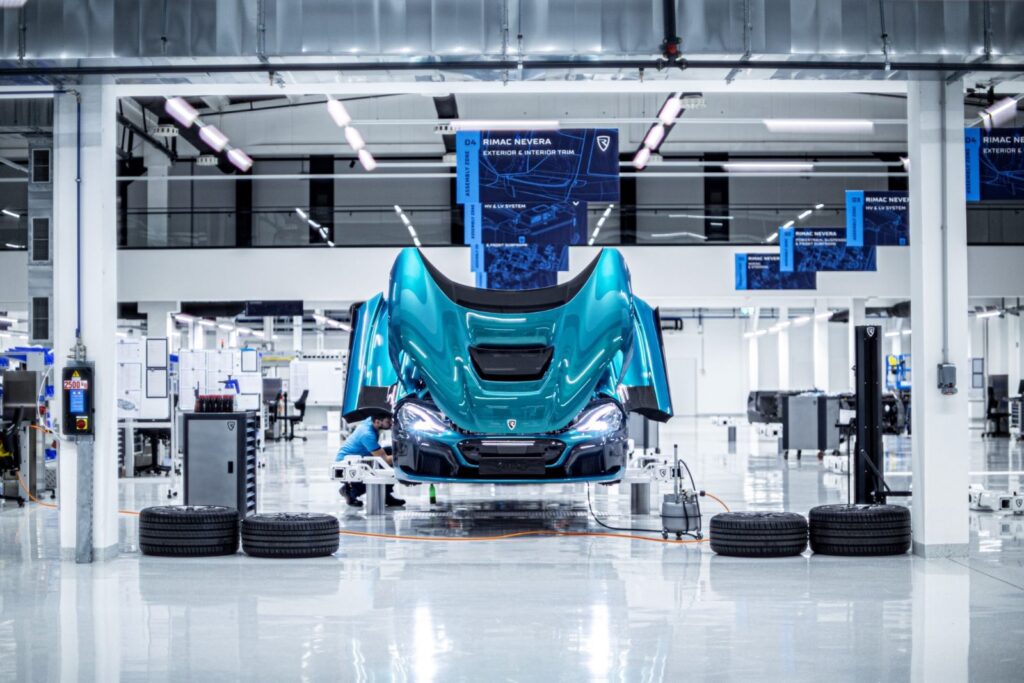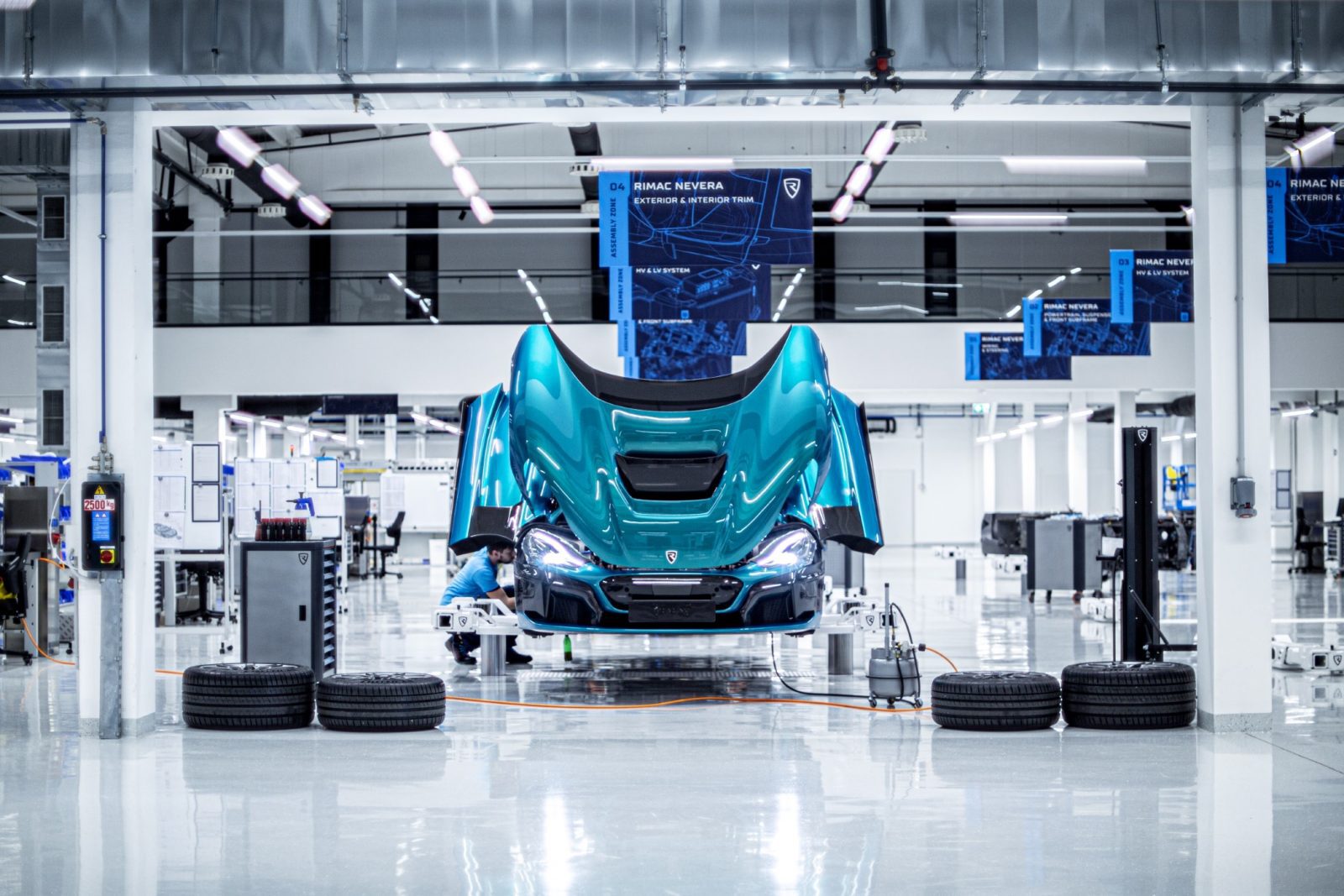 Looking at the exterior of the Rimac nevera, it's easy to see that this car means business. It's low, wide stance gives it an aggressive look, while the sleek lines and curves give it a sense of sophistication. The nevera is available in a variety of colors, so you can choose the perfect one to suit your style.
Despite all of their magnificence, hypercars have some ridiculous flaws, such as terrible vision, which is a major annoyance to the driver. The unusual aerodynamic forms, back wings, and engines mounted directly behind the driver produce enormous blind spots that make navigating winding city streets a nightmare. But not the Nevera.
For a hypercar, its sight is quite unique and allows the driver way more vision when inside. The car shrinks around you as you are in the driver's seat, giving you the impression that it is an extension of the body. The butterfly-gullwing doors are also made for more easily entering and exiting the car than competitors thanks to Rimac's engineering.
It has a bonded carbon roof, a rear carbon subframe, and many more features that we will get into.
Some of the standout exterior features include:
Rimac Nevera's carbon-fiber monocoque is the largest and stiffest of any automobile on the market.
The gull-wing doors are not only a work of art but also offer unmatched functionality.
The sleek and aggressive window design
The Rimac Nevera is a work of art and engineering, and it's clear that a lot of thought went into every aspect of the car.
An Interior That's As Impressive As The Exterior
The Rimac Nevera features a luxurious and comfortable interior, with plenty of space for passengers to stretch out and relax. The cabin is appointed with premium materials, including leather upholstery and wood trim. And there's plenty of technology on board to keep you entertained and connected, such as a large touch TFT screen display, an excellent sound system, and wireless charging.
The automobiles will have individual interior and exterior parts thanks to the high levels of personalization available. From the door knobs to the gearboxes and air vents made of billet aluminum. Rimac paid a high premium to have the displays and rotating knobs interior built to order.
Some of the standout Interior features include:
A big touchscreen in the center console
An impressive sound system
Lots of preumim leather
A steering wheel packed with audio and infotainment controls
Supercar Level Performance
With a powerful electric motor and all-wheel drive, the Rimac Nevera offers supercar-level electric performance. The Nevera's most extreme performance features four-rear motors, a fully-electric engine with an exceptional speed direct-drive transmission, and a carbon-sleeved AC synchronous permanent-magnet electric motors for each wheel, showing there is no car with too much horsepower and wheel torque vectoring system. 
The four electric motor batteries can produce a maximum of 1914 horsepower, which is more than enough to propel the Nevera from 0-60 mph in just 1.85 seconds.
Bugatti recently merged with Rimac, which means this car will be even more exclusive and expensive. If you're lucky enough to get your hands on one of these, you'll be part of an elite group of drivers.
Bugatti has a long history of making beautiful and fast cars, with its recent merge with Rimac, we can confidently say that the future of the Rimac is in good hands.
Rimac has a proven track record of making high-performance electric cars, and with Bugatti's experience in luxury and style, we can expect nothing less than the best from this new partnership.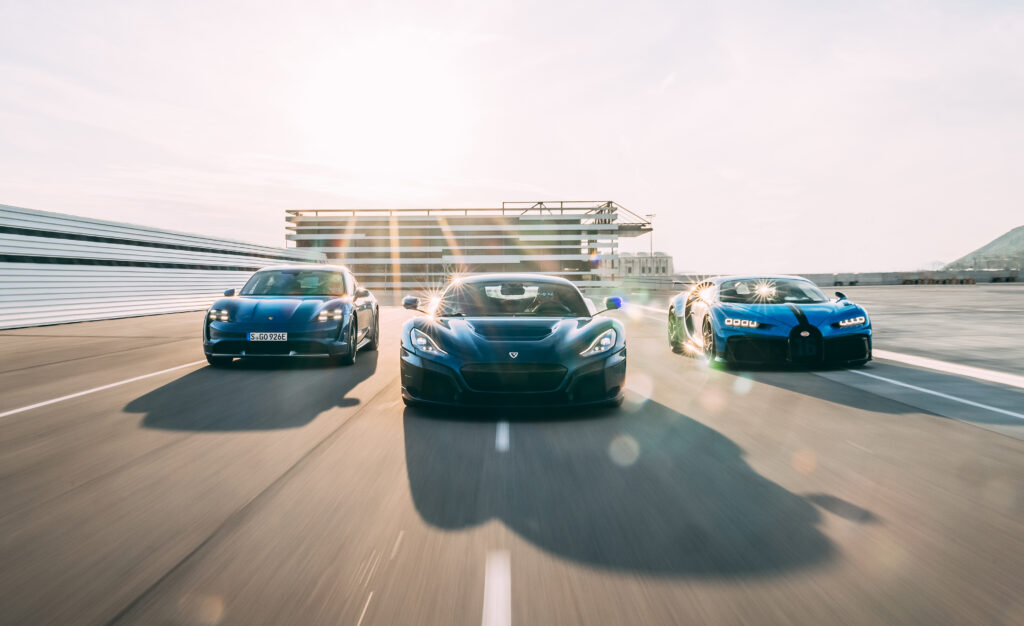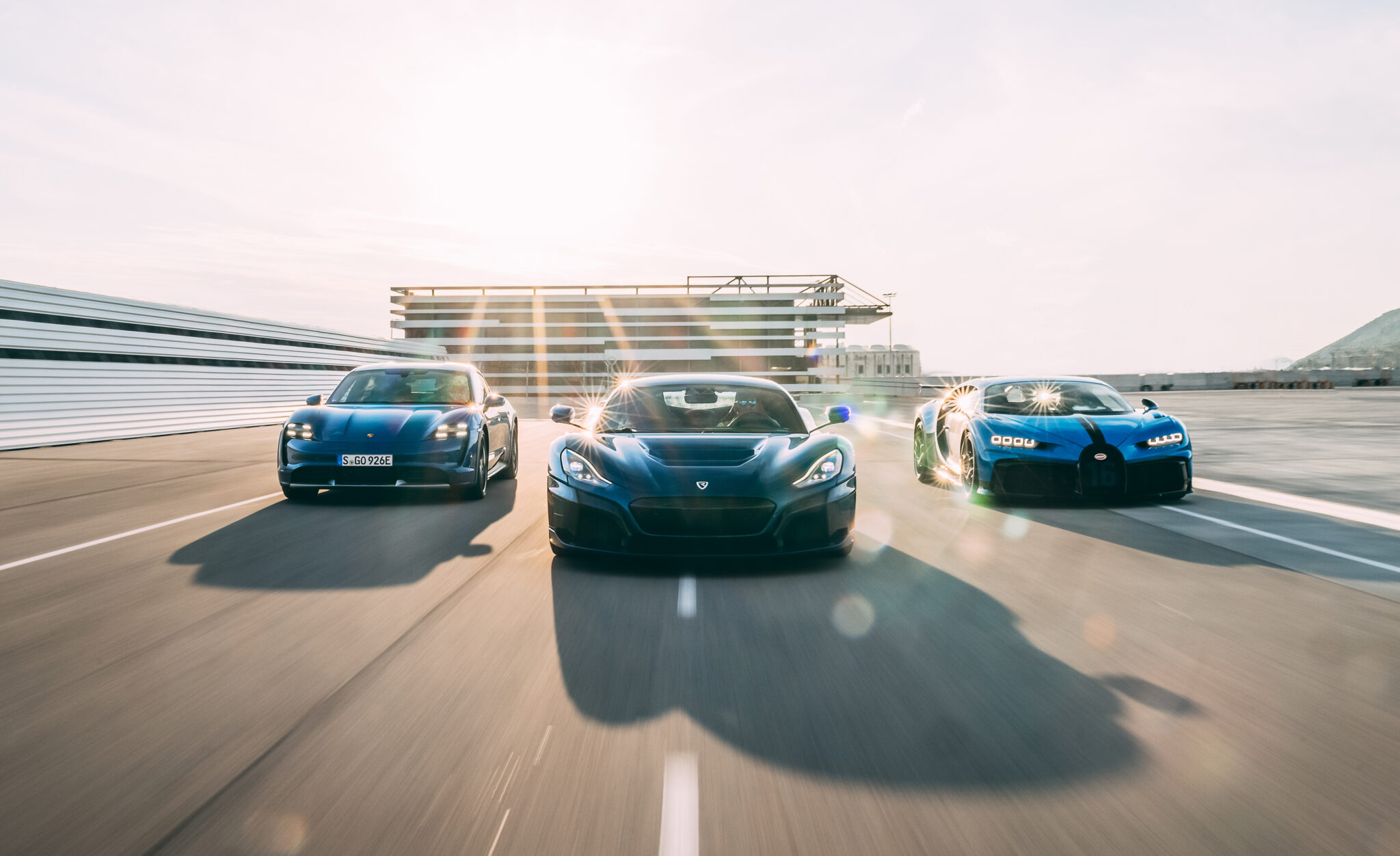 The Rimac Nevera is equipped with a 120 kWh integrated structural battery pack composed of 8 modules. The modules are cooled by air and liquid, with each module containing 656 lithium-ion pouch cells. The battery can be recharged using either a standard 11 kW home charger or a 50 kW DC fast charger, which can charge the battery from empty to 80% in just 22 minutes.
Incredible Driving Adventure
High expectations come with being the first pure-electric hypercar, and the Nevera lives up to them by providing an exhilarating driving experience. Even if emotionless electronics do the majority of operations in the background, it is easily the most thrilling and unprecedented control electric vehicle yet and feels interminably engaging.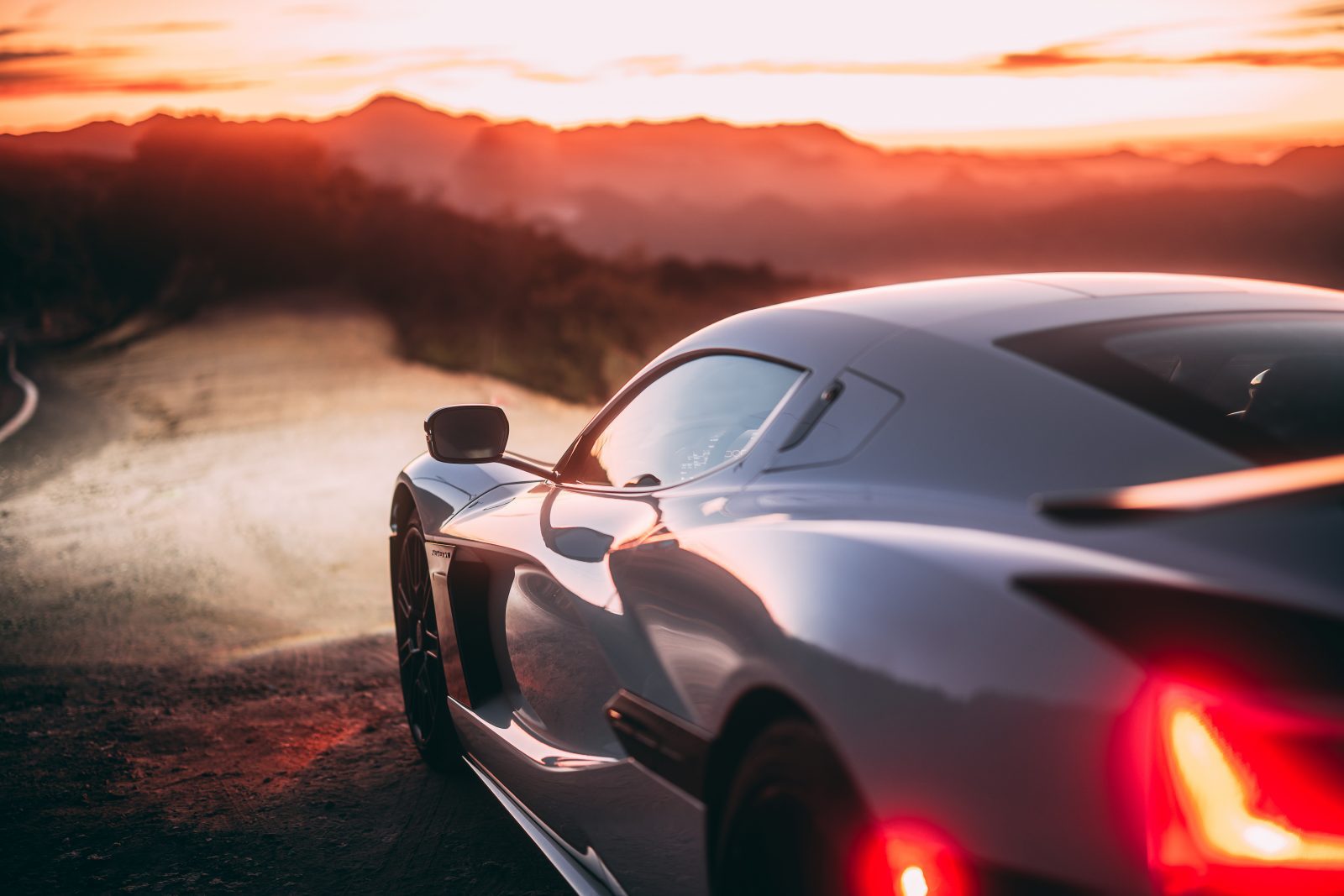 The Rimac Nevera is one of the most expensive cars on the market, with a starting price of $2.5 million. But for that price, you're getting a truly unique and impressive car. 
You're also getting a car that's sure to turn heads and get you noticed on the road. So if you're looking for a luxurious and fast car, the Rimac Nevera is definitely worth considering.
The Rimac Nevera team wanted to make sure that this car would be rare and exclusive, so they decided to limit production to just 150 units. This makes the Nevera one of the most rare and exclusive cars on the market.
The Nevera is one of those vehicles that can turn any non-electric believer into an electric vehicle enthusiast faster than the car itself.
There's just something about driving the Nervera Rimac that makes you feel at home, and it's because they've been producing this kind of magic for over 10 years now!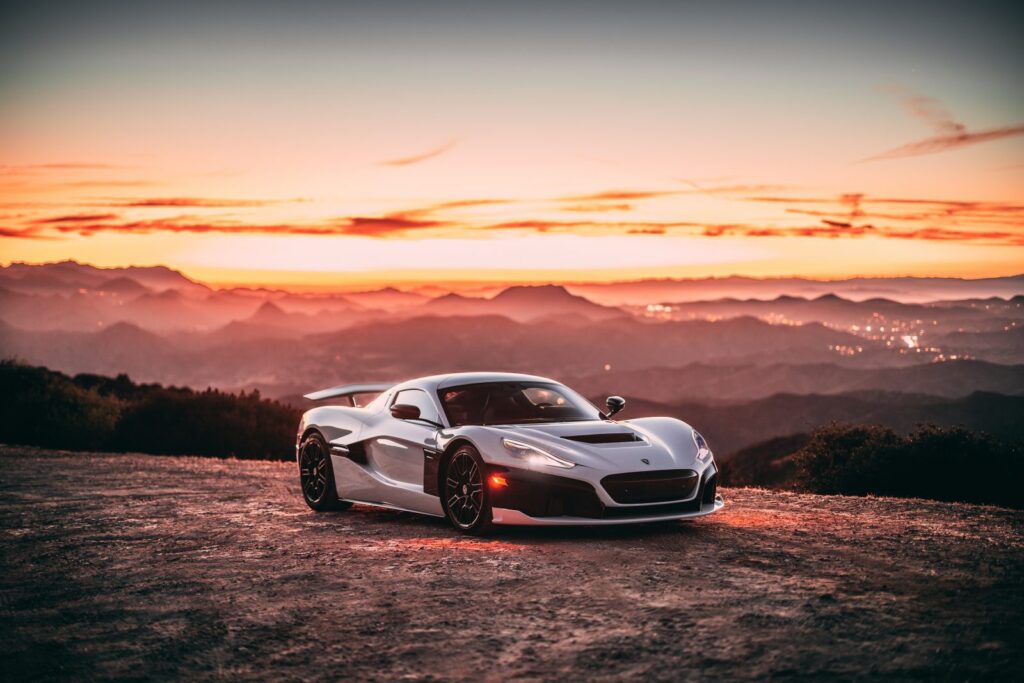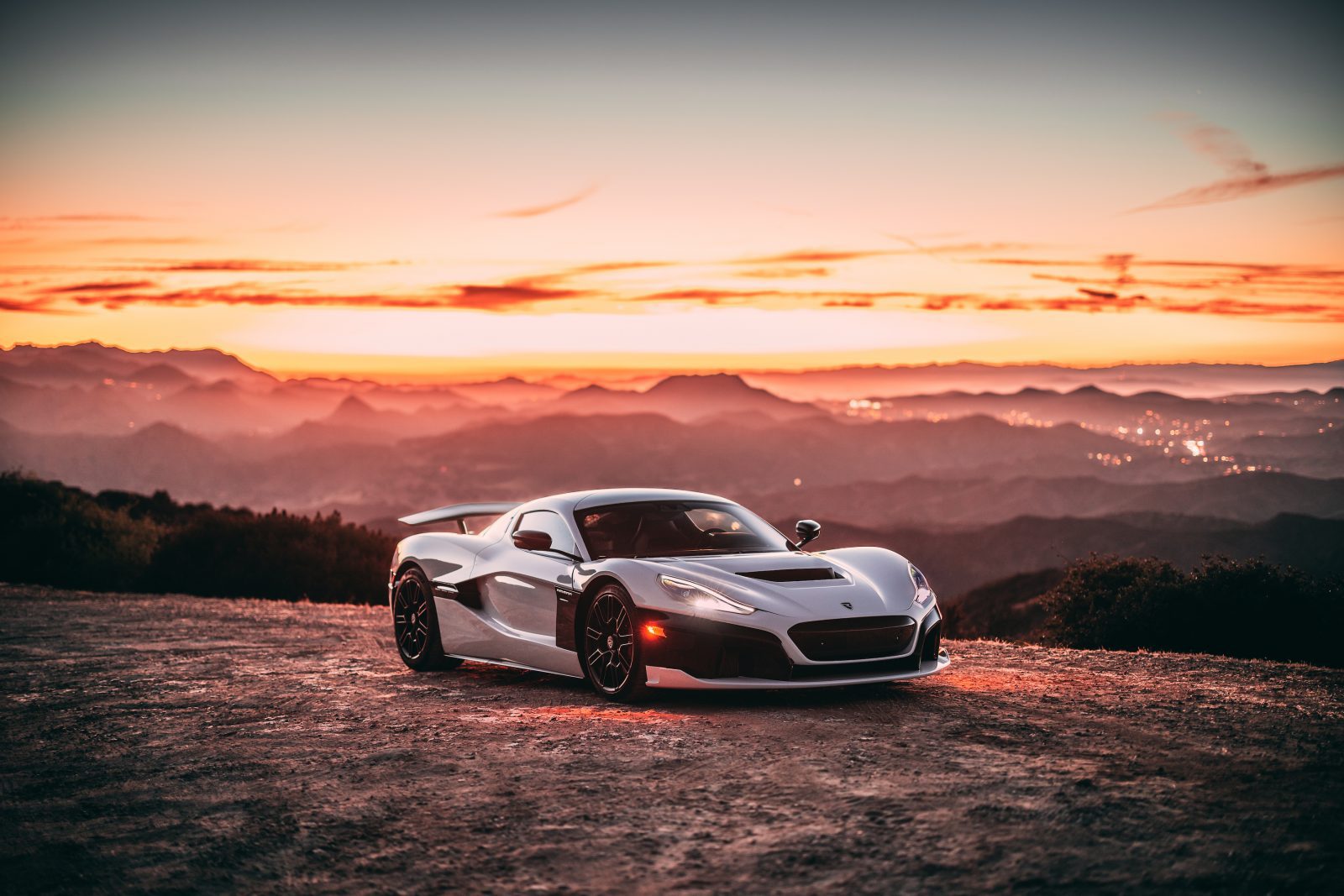 Available Now At Rimac Of Naples
The inventory of Rimac includes a variety of luxury cars with impressive performance and design. The cars are available in a range of colors and styles, and each one is adorned with the Rimac logo. Some of the features of the cars include all-wheel drive, a luxurious interior, and a powerful electric motor.
2022 Rimac Nevera
The 2022 Rimac Nevera is very similar to the 2023 model, but there are a few key differences.
The biggest difference is that the 2023 model has a maximum speed of 260 km/h (161 mph), while the 2022 model has a maximum speed of only 250 km/h (155 mph).
Additionally, the 2023 model weighs 1,850 kg (4,077 lb), while the 2022 model weighs 1,750 kg (3,858 lb).
The starting price for the 2023 model is $2.4 million, the starting price for the 2022 model is $2.2 million.
2023 Rimac Nevera
Extraordinary speed, swiftness, and force that are beyond explanation Nevera is a force unlike any other, just like the powerful storm system from which it derives its name. Nevera was born to win; it was planned, designed, and manufactured in Croatia, characterized by function, and forged from a love of automobiles.
Here are some of the specs:
0 to 100 km/h (0 to 62 mph) in 1.85 seconds
0 to 400 km/h (0 to 249 mph) in 9.3 seconds
Top speed of 260 km/h (161 mph)
Weight: 1,850 kg (4,077 lb
Maximum Power of 1914 horsepower
Maximum Speed of 258 mph
Battery 120 kWh with one dedicated electric motor
Starting price of $2.4 million
SPEAK TO A RIMAC SPECIALIST TODAY
The Rimac Nevera is a work of art, both inside and out. Its luxurious interior and impressive performance make it a stand-out choice for anyone looking for a high-end car. Get behind the wheel of one today and see for yourself what all the hype is about.
Rimac of Naples is proud to be one of the few dealers in the world that carries the Rimac Nevera.
We invite you to come and experience this car for yourself. Our knowledgeable staff would be happy to answer any questions you may have.