Make the most of your shopping experience by creating
an account. You can:

Access your saved cars on any device.
Receive Price Alert emails when price changes,
new offers become available or a vehicle is sold.



Not registered? click here
Rimac at Naples Motorsports

Learn more about the New Rimac Nevera
Discover the exciting new Rimac Nevera, an exciting new all-electric supercar engineer to outperform all your expectations. Designed, engineered, and handcrafted in Croatia, the new Rimac Nevera is defined by function and forged from a love for automotive. See how the new Nevera lives up to its namesake as a quick, sudden, and mighty Mediterranean storm! Learn more about the new Rimac Nevera's exceptional driving experience, from its unparalleled performance and real-time intelligence to its sophisticated battery system and unmistakable aesthetics. Research everything the new Rimac Nevera has to offer and contact the experts at Naples Motorsports to see how you can order yours today!
Nevera Highlight
0-60 mph in 1.85 seconds, 1,914 horsepower, 2,360 lb-ft of torque, and a 258 mph top speed.
120 kWh battery capacity that offers a 0-80% fast charging in 22-minutes.
Active front bonnet, front underbody flap, rear diffuser, and rear wing for a constantly morphing body engineered to offer peak aerodynamics at all times.
Four motors and four wheels are independently driven by one dedicated electric motor which channels torque accordingly to give unprecedented control and agility.
Rimac's All-Wheel Torque Vectoring that calculates the amount of torque deployed to each wheel over 100 times a second to achieve the desired driving dynamic.
Design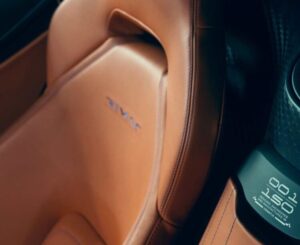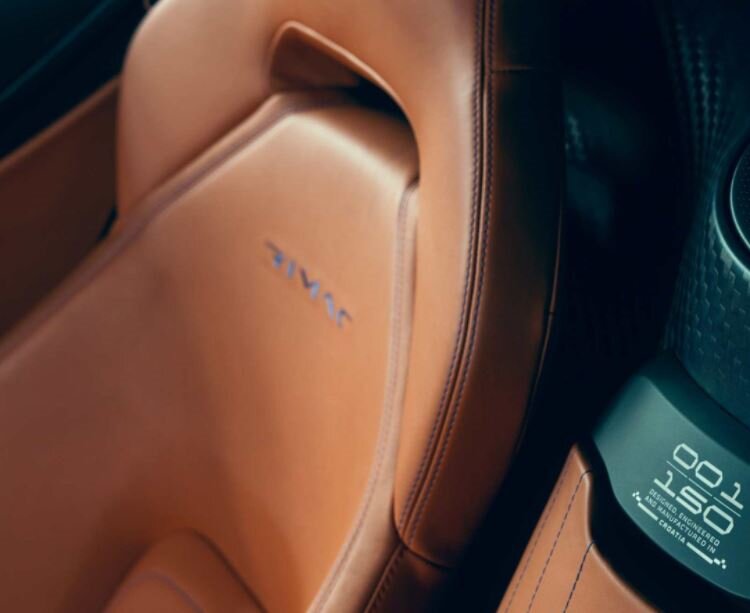 Founded on the philosophy that form follows function, the all-new Nevera boasts a lean and sleek body engineered to offer maximum control with a continuously morphing body to match whatever challenges or road conditions you're facing head-on. This is thanks to the innovative active bonnet flap in the front middle channel that helps bypass the air to reduce drag and downforce in range mode. Up to four surface and underbody active aerodynamic components work in harmony to manipulate airflow giving Nevera unmatched aero performance and enhanced efficiency.
Turn heads in the Nevera 'necktie' design sculpted into the flanks, a symbol of Croatian strength and identity. Nevera's balanced proportions challenge existing hypercar design, referencing its unique motor distribution, while the roofline joins the two, peaking precisely between both axis. Choose from a variety of bold and sophisticated paint colors that help tell your own story while the large butterfly doors open wide for ease of entry and exit.
Immerse yourself in the Nevera sleek, sporty, and sophisticated interior equipped with all the latest technology and premium amenities anyone could ask for. Built around you, the new Nevera has been meticulously designed for both sport and comfort. Featuring a minimalist cockpit clearly divided into two zones. The top is optimized entirely for driving pleasure and performance, while the lower half houses the infotainment system, comfort controls, and driving data.
Technology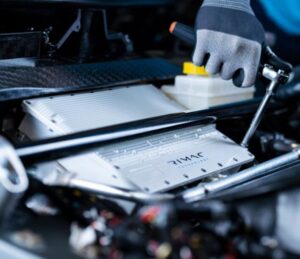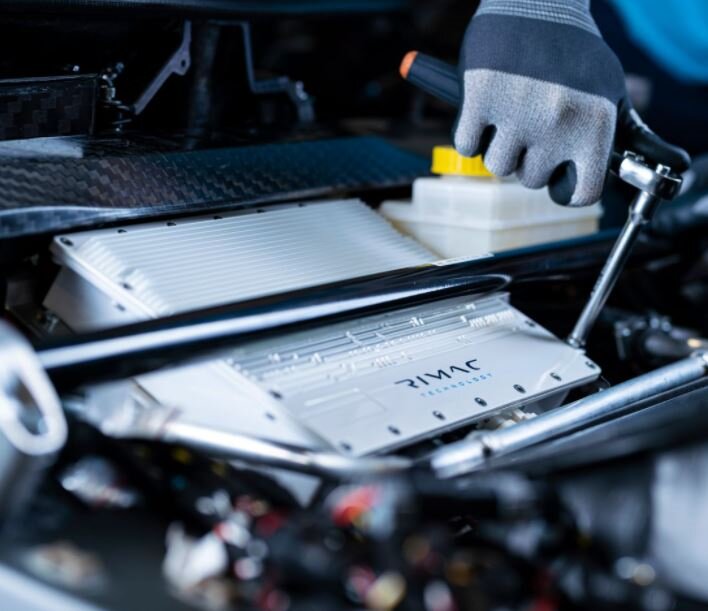 The new Nevera comes loaded with advanced technology that enhances your drive. From its impressive battery that was designed in-house from scratch and the impressive performance technology to the abundance of advanced safety and entertainment technology, the new Nevera proves to be more than just your average supercar.
The battery of the new Nevera has been built from scratch to sit at the very heart of Nevera, while its power comes from a unique H-shaped and liquid-cooled 120kWh battery. This igneous design is capable of producing 1.4MW of power. The Lithium/Manganese/Nickel battery forms an integral part of the car's core, adding 37 percent structural stiffness. Nevera benefits from its battery placement with an ultra-low center of gravity giving way to the best possible weight distribution.
As for charging and drivetrain, the new Nevera offers an impressive fast charge time of being able to charge 0-80% in as quick as 22 minutes under the proper circumstances. The drivetrain technology has been impressively engineered with four bespoke permanent magnets, oil-cooled electric motors power Nevera's four wheels individually. Capable of instantly delivering maximum torque at zero rpm, Nevera's motors are 97-percent efficient and maintenance-free throughout their operating life.
Using the latest brake-by-wire technology, Nevera's braking system is controlled and connected by a complex electro-hydraulic system in order to achieve optimum energy efficiency by actively combining regenerative braking and friction brakes. The system enables the highest regenerative braking power of any system on the market while creating a natural pedal feel. It also enables autonomous driving functionality such as the Driver Coach, which feeds real-time audio and visual instructions to the driver.
Connectivity & Safety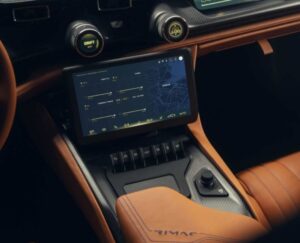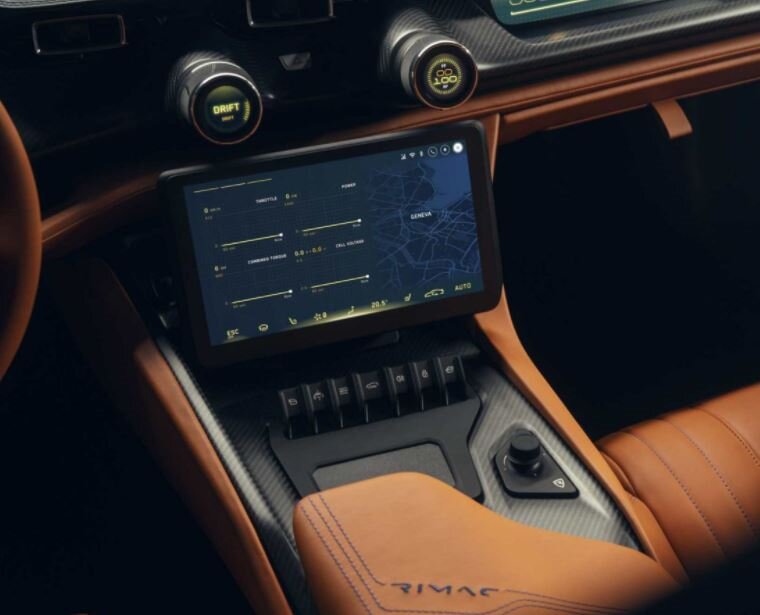 Designed and developed for everyday use, Nevera's in-car technology provides the very best user experience and connectivity. From real-time vehicle, driving and race telemetry to in-built 4G for remote diagnostics, media streaming, software updates, web browsing and security controls. The form of Nevera's clean cockpit design and user interface is dictated by function, just as it should be.
Enjoy the use of your mobile apps with the intuitive mobile applications developed in-house at Rimac, Nevera owners can track live data, such as GPS location, charging speed, and battery status while also using it to analyze driving performance, metrics, and map previews on Android & iOS. The Nevera also comes equipped with an M2M system that delivers a wealth of real-time data right to you as you drive.
The new Nevera also features an On-board NVIDIA Drive Pegasus supercomputer that is in charge of processing 6 TB of data per driving hour. This helps with processing information for everything from performance to safety. As for safety features, 12 ULTRASONIC SENSORS scan the car's surroundings up to 160 meters ahead, preventing potential collisions. While 13 CAMERAS provide 360-degree coverage for ultimate all-around vision. The new Nevera also features advanced safety features including multiple airbags, Torque Vectoring with traction control and stability control, a Pre-preg monocoque passenger cell with aluminum and carbon fiber crash structures, and more.
Performance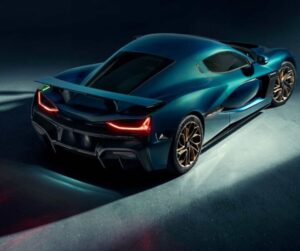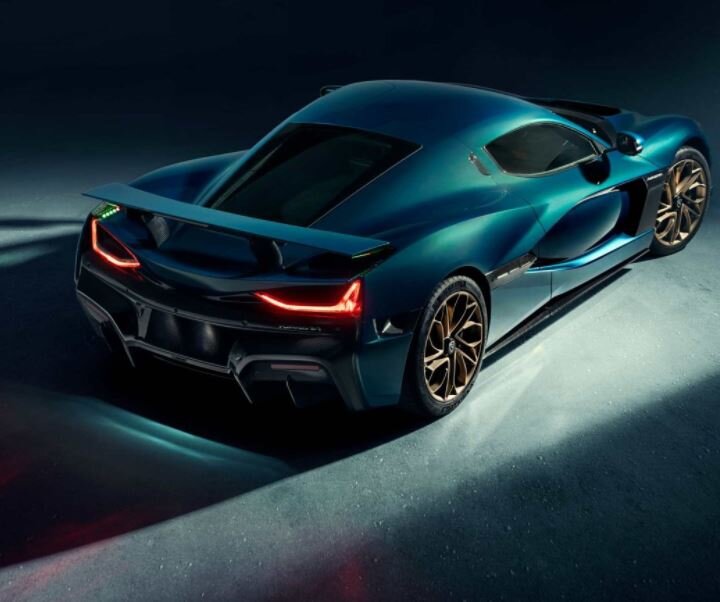 Built by driving enthusiasts for driving enthusiasts, the new Nevera boasts an insane 0-60 mph in 1.85 seconds, 1,914 horsepower, 2,360 lb-ft of torque, and a 258 mph top speed. The new Nevera also features Rimac's impressive All-Wheel Torque Vectoring system that calculates the precise level of torque to channel through each wheel for ultimate stability and exceptional agility. Both predictive and responsive, R-AWTV reads the road and makes over 100 calculations per second to tailor the level of torque to achieve the desired driving style.
Take complete control over how you want to drive with Nevera's array of driving modes. From the pinnacle of performance and driving enjoyment to an efficient and comfortable cross-continental tourer. Choose how to calibrate your Nevera with driving modes including Sport, Drift, Comfort, Range, Track, and Custom.
Sport is perfect for true performance on the road, Sport mode sharpens the throttle response, brakes, suspension, and steering.
Drift mode offers more torque to the rear wheels, Drift mode accentuates oversteer and helps hold the car in a controlled drift for the ultimate dramatic drive.
Comfort is ideal for everyday driving, Comfort mode strikes a balance between ease, efficiency, and driving pleasure.
Range helps boost efficiency, Range mode helps achieve the maximum mileage from the battery. Go further.
Track offers unrestrained, outright race performance, Track mode helps drivers unleash Nevera's full potential.
Custom lets you create two of your own driving dynamics by curating your preferred performance characteristics in two Custom modes.